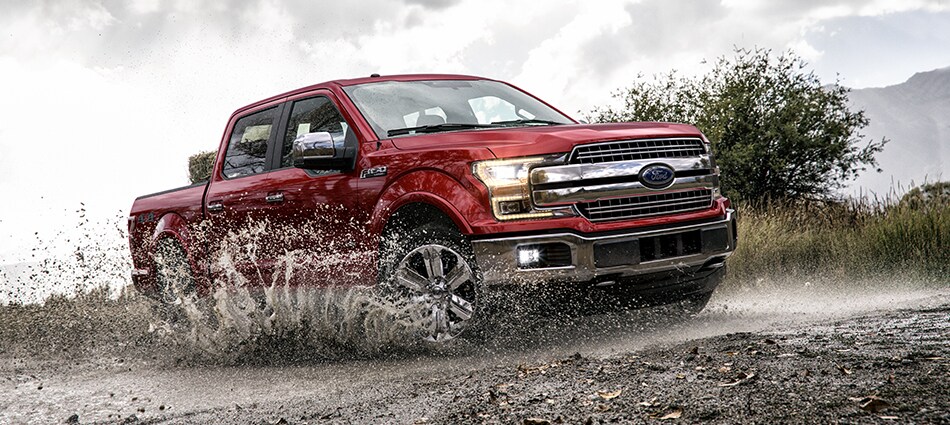 Discover the 2018 Ford F-150
The Ford F-150 has long been recognized as America's bestselling truck. Though, that shouldn't come as a surprise for seasoned pickup owners. Providing new pickup shoppers with the luxury of choice when it comes to cab styles, bed lengths and what's under the hood, the F-150 is the kind of truck that can be had virtually  any way you want it. Fortunately, these attributes continue to hold true for the 2018 Ford F-150. Interested in learning more? Then we invite you to read on below...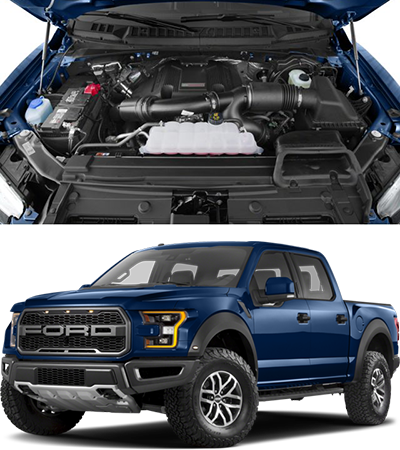 Driven by Your Choice of EcoBoost Engine
 When it comes to what's under the hood, the 2018 Ford F-150 aims to provide   new car shoppers with the luxury of choice. Not only does this year's new Ford   F-150 come well-outfitted with fuel saving features such as a 10-speed   transmission and Auto Start-Stop Technology, but it can also be had with your   choice of engine. Take a look at your options below:
  An all-new 3.3-liter Ti-VCT V6 engine rated at 290-horsepower/265 pound-feet    of torque
  A 2.7-liter EcoBoost engine rated at 325-horsepower/400 pound-feet of torque
  A 5.0-liter Ti-VCT V8 engine rated at 395-horsepower/400 pound-feet of torque
  A 3.5-liter EcoBoost engine rated at 375-horsepower/470 pound-feet of torque
  A High-output 3.5-liter EcoBoost engine rated at 450-horsepower/510 pound-feet of torque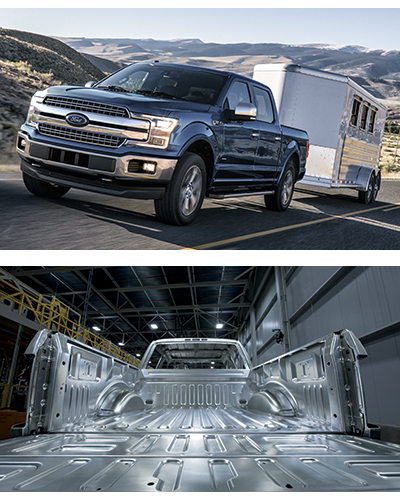 Tow to Your Heart's Desire with the Ford F-150
 When it comes   to towing   capability, the   2018 Ford F-   150 knows just   how to please. Standard with features such as Dynamic Hitch Assist, this year's new model is designed to provide its driver with a visible sight line on the vehicle's instrument panel display, helping you to direct your hitch ball to the vehicle's trailer receiver. Meaning, whether you're an area contractor or are simply hoping to hit the road with a trailer in tow, the 2018 Ford F-150 has got you covered.
A Cargo Bed that's as Versatile as it is Spacious
There's no denying that the Ford F-150 is a smart pickup. Boasting a long list of ingenious features, the Ford F-150 has always been a natural at satisfying a variety of daily driving needs. Fortunately, for the 2018 model year, things are no different when it comes to the 2018 Ford F-150's cargo bed. Available with sought after features such as LED box lights, this year's new F-150 is also available with a class-exclusive integrated tailgate step that allows you to climb in and out of the cargo box with absolute ease.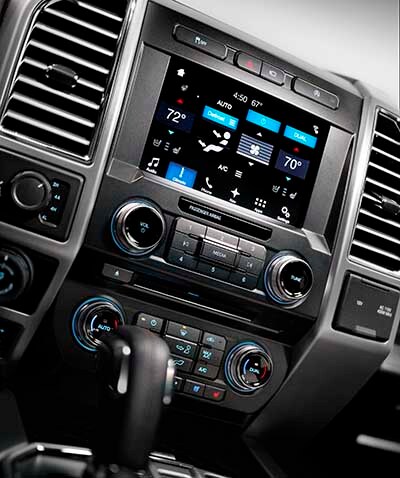 Surround   Yourself   with the Latest in Tech-Savvy Features
 Are you a music lover? If you are, then you'll be pleased to know that the 2018   F-150 is the first Ford vehicle in the U.S. to offer features such as a premium   B&O PLAY audio system. Designed in collaboration with HARMAN, this   premium audio system features 10-speakers, an AM/FM stereo, and a single-   CD/MP3 player. Crafted to provide you with a concert worthy audio experience,   you'll be sure to enjoy all that this audio system has to offer.
 Of course, a state-of-the-art audio system isn't all that the 2018 Ford F-150 has   to offer new pickup shoppers. In addition to voice-activated features, Ford's   SYNC Connect infotainment system also allows drivers to stay connected to   their vehicle using the all-new FordPass app. Providing you with desirable   features such as remote lock/unlock, scheduled vehicle start and vehicle   location applications, this app also offers Wi-Fi hotspot capability, and will be   sure to further enhance your ownership experience.